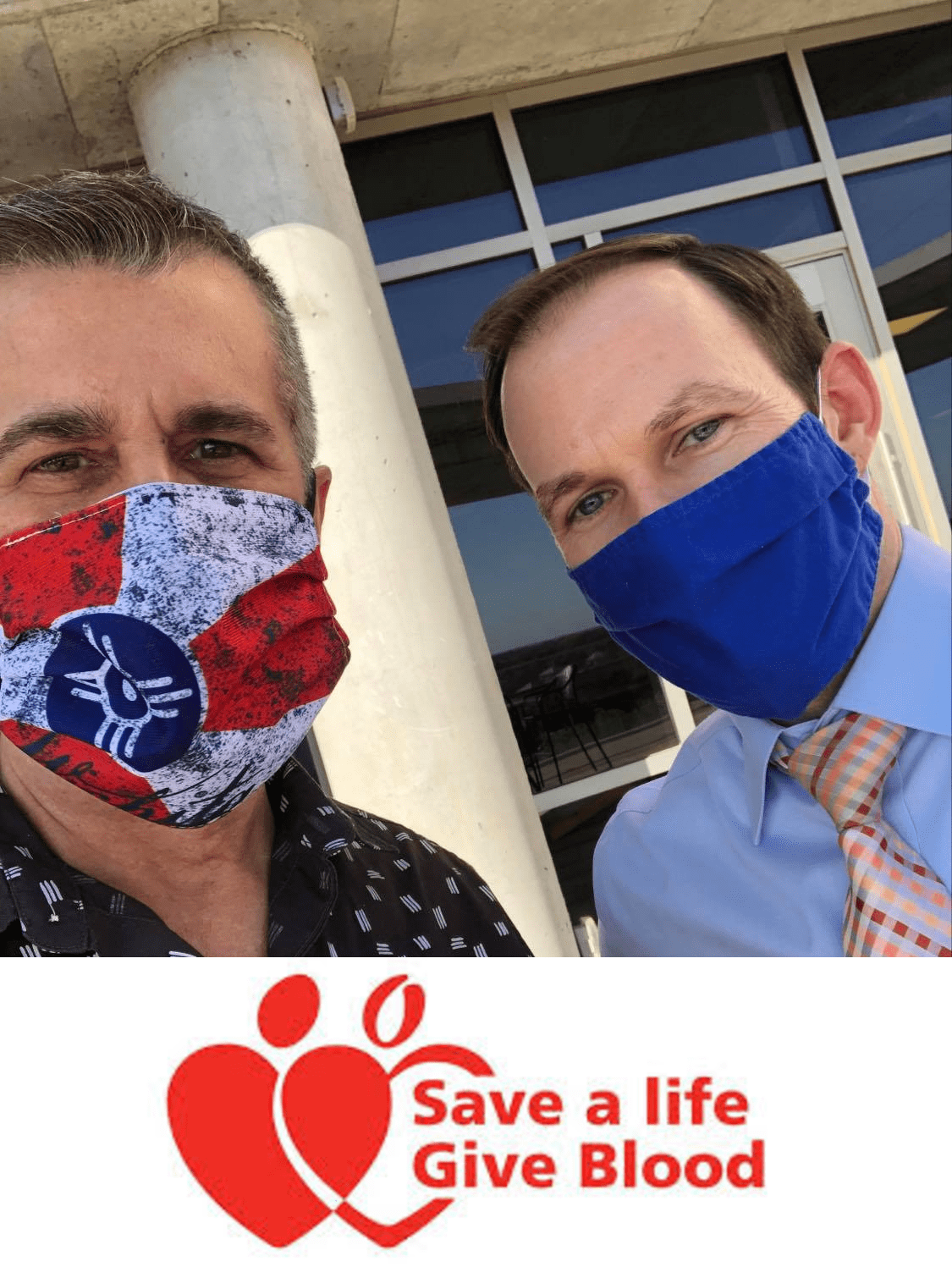 Phil V. Mayor Challenge #4 is the "Phil V. Mayor Blood Drive!"
All the month of December, participate in the challenge and each unit of your blood helps save the lives of 3 of your neighbors!

If Phil wins, The Mayor has to officially dedicate a day to him in front of the City Council.
If the Mayor wins he gets to guest D.J. on Phil's FOX Morning Show one day during our 104 minutes of commercial free Classic Rock at 9 a.m.
Whipple has threatened to bring his i-pod and nobody needs to hear that!
Go to https://www.redcrossblood.org/give.html/drive-results… to schedule a time to donate and vote: PHIL!
Thank you in advance! ~ Phil ~