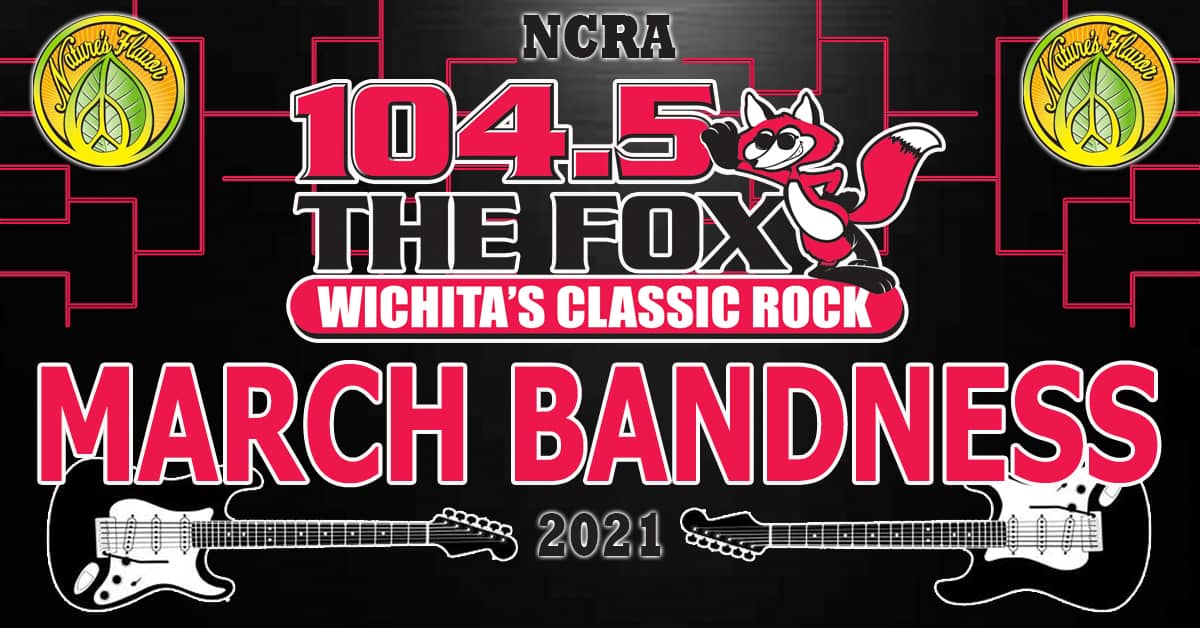 The National Classic Rock Association's March Bandness Bracket Tournament is back on 104.5 The Fox, brought to you by Nature's Flavor! 
You'll help The Fox decide who is the "Greatest Classic Rock Band of 2021!
This year all March Bandness head-to-head match-ups will be played live from The Nature's Flavor Arena.
The NCRA March Bandness Bracket Tournament, sponsored by Nature's Flavor, is an interactive 64 band, bracket style tournament played on-air. Fill out your own bracket, you could win $250.00 for the best Bracket.
From the pool of 64, to The Rockin' 16, The Great 8, The Vinyl 4 and the Championship rounds, you can pick who will be crowned "The Greatest Classic Rock of 2021″.
Head-to-head match-ups start Monday March 15th, four time a day on-air on 104.5 The Fox vote for your favorites via phone (316)-436-1045 and our Facebook page.
Only one band will be crowned "The Greatest Classic Rock of All Time" for 2021.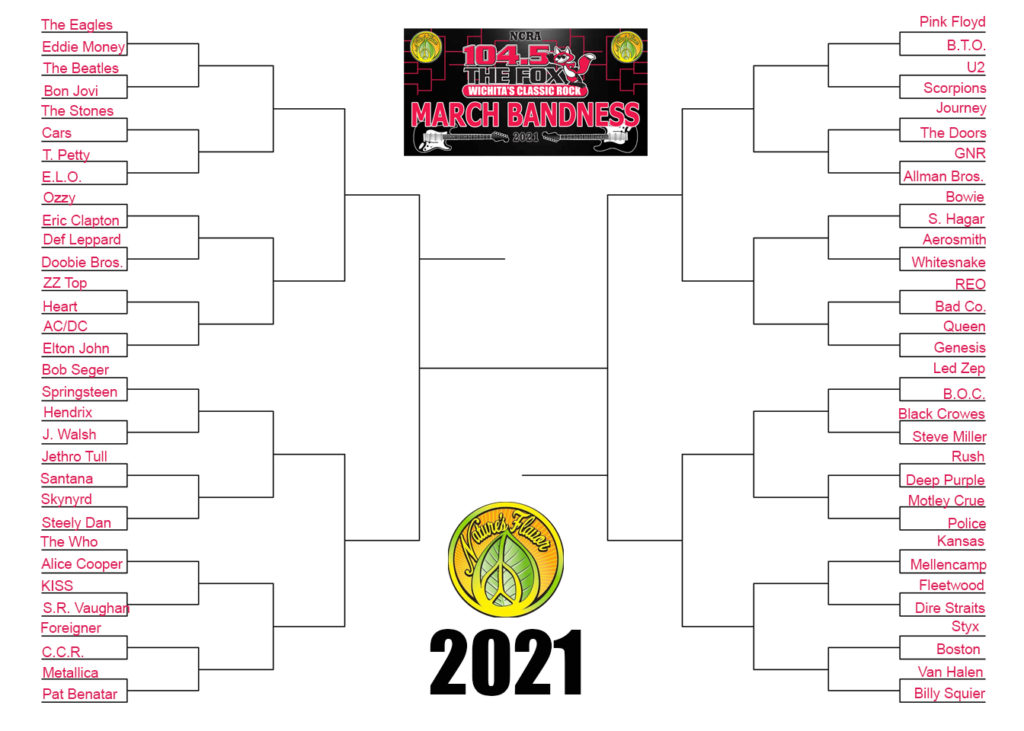 REGISTER & FILL OUT A BRACKET BELOW
*All brackets must be submitted by Sunday March 14th at 11:59pm CT. 
Bracket winner will receive $250 in prize money!
Official 2021 March Bandness RULES
Here's your final 2020 March Bandness bracket for reference!